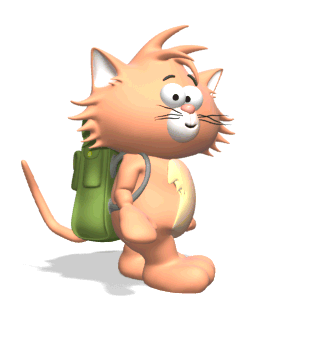 Important Classroom Dates
(events, field trips, special activities)
Thur. Aug. 29 - Meet Your Teacher

Tue. Sept. 3 - First Day of School
Fri. Sept. 6 - Back to School Ice Cream Social 6:30 - 7:30
Tue. Sept. 10 - Registration for After School Enrichment
Tue. Sept. 17 - Back to School Night 6:00 - 8:00
---
Dear Families and First Grade supporters,

We can not wait to meet you all on Thursday, August 28 from 3:00 - 4:00 p.m. for Meet Your Teacher. When you arrive at Oakridge make sure to located your classroom and teacher at one of the multiple class rosters posted outside of the school. Bring your school supplies to drop off in your classroom and grab your First Day packets. We hope you are excited to meet us as we are to meet you.
Fondly,

Your Teachers
---
F.Y.I.
MySchoolBuck:

Good nutrition is critical for student success. The Food Services menus are all online and you can set up an online payment account through

MySchoolBucks

for each student. We encourage you to plan for this, especially breakfast, so your child has a nutritious meal and is ready to learn every day.

ParentVUE:

Earlier this month,

letters were mailed to all families to help you create your account in

ParentVUE

, our new online tool to help you monitor your student's education. To create an account and log into ParentVUE, you just need a valid email address and the Activation Code provided in the letter that was sent to you. If you need assistance, please email the Help Desk at

access@help.apsva.us

or call 703-398-1426 or 703-228-2994 (Monday-Friday 6:30am-6:00pm).

APS App:

Earlier this month, APS announced the launch of a new, free

APS mobile app

for smartphones and mobile devices.

The app is customizable to your school and preferences, and will provide you with a portable link to news, calendars, sports scores and school directories. It will also give you easy access to APS services like ParentVUE, APS websites, school menus, MySchoolBucks, and the Extended Day Portal, and plans are already underway to add new features later this year. To download the APS App, just visit your App store and search for "Arlington Public Schools." We know our families are very busy, and we hope this new tool will provide families with the ability to stay connected.

First Day Packets: On Tuesday, students will bring home the annual "First Day Packet." It will contain a lot of helpful information for the coming year along with some forms for families to update their child's information. You can complete the paper forms or update your information online, but it's important that we receive your child's forms within the first week. So, please be on the lookout for the packet which also contains important information to help you throughout the year.
Join the PTA:

Family engagement is critical to student success, and our PTA plays a critical role in supporting our students and our instructional programs. It's also a great network of parents and teachers for your school family. Please consider joining the PTA this year.
---