Visual Art Happenings at Kenmore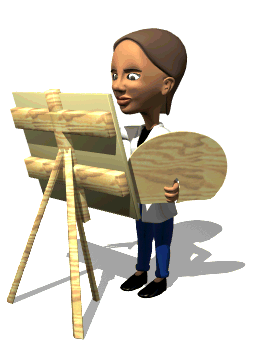 Students in Mr. Wilson's 1st and 2nd period art classes have been making art tables. They first used geometric and organic shapes to design note cards. Students then focused on a section of their note card and developed a design for their tables based on their note card designs. In the video below Mr. Wilson and his students explain more about this project. The tables will be on display at Ballston Mall on the main level near the entrance to the Ballston Office Tower from January 21-February 11, 2015.
On Thursday, October 2, a group of Kenmore art students participated in a "Cloud Workshop" run by Virginia Tech students. The students worked in groups to build a high-tech outdoor lantern programed with light and sound. The lanterns were displayed in Welburn Square on October 2 and 3 and then moved to be displayed in the Virginia Tech building on Glebe Rd. This was a collaborative project run by Virginia Tech and Ballston BD as part of their
Public Displays of Innovation
initiative.
http://www.ballstonbid.com/art-projects/cloud
Portraits taken of Students and Staff at Cloud Workshop in Ballston
Student Art at Flickr
The following two stories uncover what Kenmore students have done in the past in Mr. Wilson's classes:
Stencil Painting:
Stained Glass Windows
Students in Mr. Wilson's ACT II Visual Arts class created posters using the theme "Latino Pride" for the Hispanic Leadership Conference.